Back to all posts
Posted on
Winter Weather Information - Dress Properly!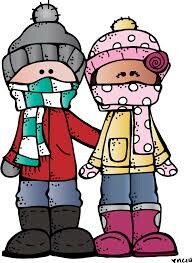 Dear Wheatland Elementary Families,
With cold weather upon us, it is important to remind everyone of the Wheatland Elementary Winter Recess Guidelines, as well as some tips to keep everyone healthy this winter.
Students will be going outside for recess if the temperature is at or above -24 degrees Celsius (including wind-chill).  If the weather is below -24 degrees Celsius (including wind-chill), students will be allowed to come into the building when arriving at school and we will conduct indoor recesses during the day.  Weather in Alberta changes very quickly, so we are asking students to always come prepared with their winter clothing, regardless of the weather forecast.
Parents are required to send their students to school in appropriate cold/wet weather attire, every single day.  Please check the weather reports before sending students to school.
Students should be appropriately dressed for the cold weather and wear or bring to school their "5 points." When snow covers the ground students should wear a winter coat, hat, gloves, snow pants and snow boots in order to play safely and comfortably outside at recess.
Thank you for keeping the school a safe and healthy place for all of our students and staff. We look forward to all of the students being healthy this school year.
Sincerely,
Amy Van Vliet
Principal